Ambergris Caye Cave Tubing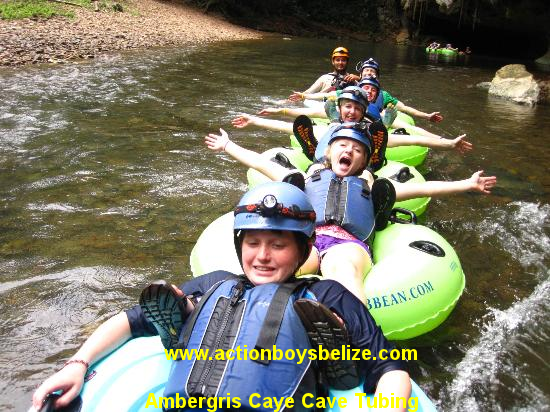 Ambergris Caye CAVE TUBING TOUR DETAILS
The cave tubing tour we offer is designed to last approximately 4.5 hours. This includes a 50 minutes drive to the site. Whilst driving to the site we will be doing presentations on the History and Cultures Of Belize. When we arrive at the site we will have a short restroom break.
After the break guests will be issued with a life vest, an inner tube, and a headlamp. The hike to the entrance of the cave last 15 to 20 minutes. As we hike through the rain forest we will be doing presentations on Medicinal Plants, Indian History, and Belize Cave Systems.
The tubing part of the tour last an hour to an hour and a half. After the tubing we will head back to Belize City. We will be passing the Belize Zoo. Guests can add the zoo to the day's activities with no extra cost. All they need to do is pay their entrance fees ( $ 15.00 ) and we will do the tour of the zoo with them.